[caption id="attachment_1390" align="alignnone" width="640"]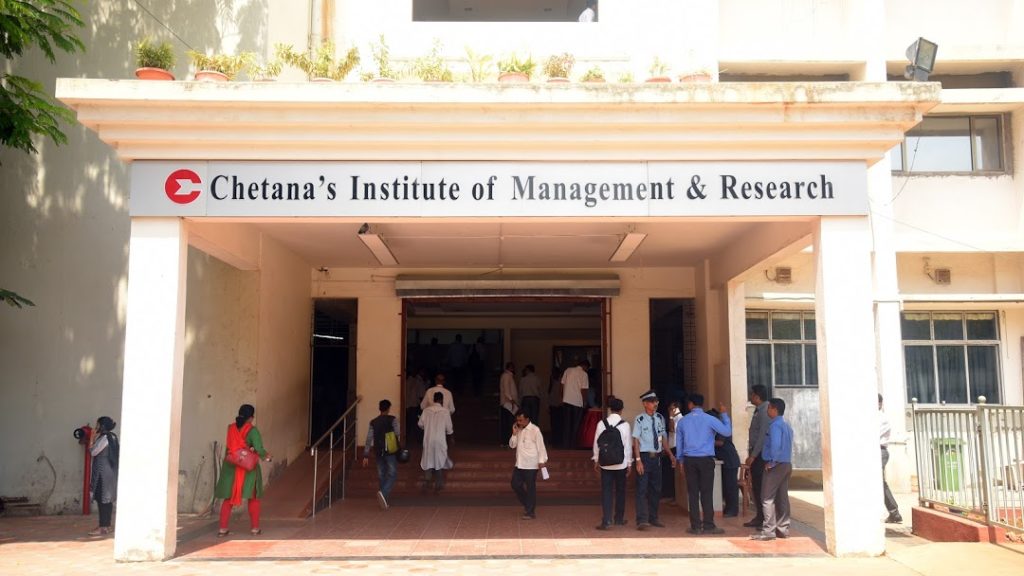 Source : CIMR web site[/caption]
Chetana's Institute of Management and Research (CIMR), the dream of our Founder President Late Shri. Madhukarrao D. Chaudhari took a concrete shape in 1996.
The multi-cultural outlook at CIMR ensures a stimulating learning environment for the students. Strong emphasis is placed on student participation in various co-curricular activities that help students discover their latent talents.  Chetana's, true to the name, keeps their mind and heart involved.
Located in the heart of the commercial capital of India, CIMR offers an unique opportunity for students to realize their full potential. CIMR is conveniently located with proximity to airport and railway station.  Medical facilities, post office, banks and other amenities are available within a radius of 1 km. Lodging / PG / hostel services are easily available around the campus as the Institute has been attracting students from across India in the last three decades and more.  Proximity to BKC (Second Financial Hub of Mumbai), entertainment centres and shopping malls keep students connected to industry and business. The Institute is designed to facilitate the differently-abled learners.
The placement cell at Chetana's is known for its perfect blend of students' involvement, faculty assistance and management's vision. It consistently encourages students to actively participate in all industry-academia events, thereby increasing their interaction with the corporate world.
A team of hardworking student members of both first year and final year batches, along with the placement head and her team make relentless efforts to get companies of repute from diverse sectors of the industry for campus recruitment.
The cell also regularly coordinates with other committees of the Institute to make sure that it lives up to the commitment to help aspirants fulfil their career dreams. Placements at Chetana's have been a testament of the ever increasing confidence the industry has on the Institute. In 2017, Economic Times has ranked Chetana's amongst the top 50 B- Schools in India and top 6 Private B School in Mumbai.
COURSES OFFERED:
PGDM/PGDM-MARKETING/PGDM RETAIL
ADDRESS:
Chetana's Institute of Management and Research
New Bldg., Survey No. 341, Govt. Colony,
Bandra – East, Mumbai – 400 051