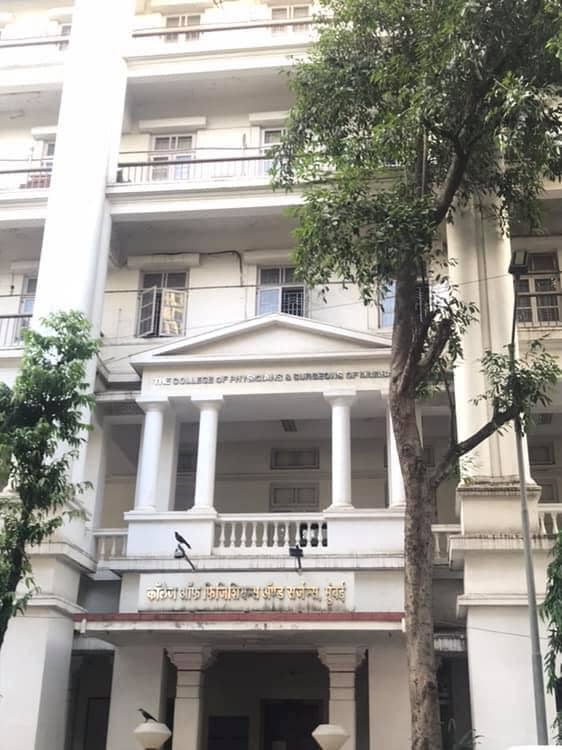 College of Physicians & Surgeons (CPS) of Mumbai is an examining body established in 1912 by Surgeon General Sir H. W. Stevenson for meritorious doctors of allopathy desirous to have PG medical qualification before rendering the medical services to the society.
CPS is one of the oldest Post Graduate Medical educational institution in India empowered to confer qualifications (LCPS, MCPS, Diplomas, FCPS) by Indian Medical Degree Act 1916.
CPS is an examining body based on Royal College of Surgeons of England and it is like the National Board of Examination (Estd. By Act of Parliament, Govt. of India)
CPS is an autonomous body governed constitutionally by elected 24 members (faculties of different specialities) with strong democratic traditions.
CPS (College of Physicians and Surgeons)Medical PG Diploma DGO DCH & D.Patho as well all FCPS courses except FCPS ORTHO which are now recognised by MCI.CPS is one of the oldest medical bodies since 1912.The courses run by CPS were recognized by Maharashtra medical council and Gujrat Medical council, In 2016 Rajasthan,MP,Bihar,Chattisgarh,Orissa too recognised cps medical pg medical courses i.e The mbbs graduate who completes the medical PG diploma course or FCPS course from cps approved/recognised hospital were entitled to practise as an PG doctor in above mentioned states, Now MCI has recognised DGO, DCH & D. PAtho with FCPS MEDICAL PG Courses since the batch of 2009. Now the Post graduate Dr with Diploma from CPS recognised COLLEGE/Hospital is entitled to practise anywhere in India or can apply for DNB secondary course. Cps DIPLOMA courses are very affordable and candidates going for cps diplomas get a good exposure to practical experience as they practise in particular speciality hospital of their speciality. For any low budget Pg candidates CPS diploma will be ray of hope.
STATE COUNCIL RECOGNIZED COURSES:
DMRE
DDV
DORTHO
DA
DORL
DTMH
DOMS
TDD
FCPS ORTHOPAEDICS
MCI RECOGNIZED COURSES:
DGO
DCH
DPB
FCPS MEDICINE
FCPS DERMATOLOGY
FCPS OPTHALMOLOGY
FCPS SURGERY
FCPS GYNAECOLOGY
Address:-
CPS House, Dr. E. Borges Road, Parel,
Mumbai: 400 012. INDIA