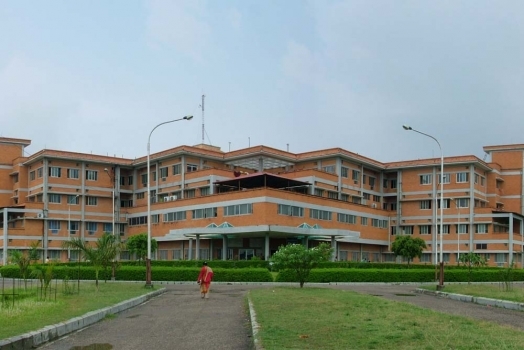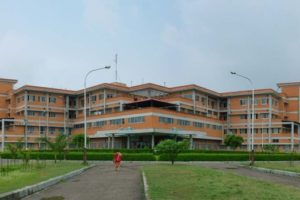 Lord Buddha Education Academy Ltd (LBEA) came into existence with the objective of developing the nation by providing excellence in the medical sector. Soon a group of renowned entrepreneurs and medical professionals, educationalist, and socially recognized peoples joined hands to fulfill the social obligation; as a result of "Nepalgunj Medical College" was established in 1996. The college started the MBBS course in 1997, Nursing program in 2000, and Postgraduate MD/MS in 2007.
Nepalgunj Medical College (NGMC) proves the recommendation of Nepal Medical Council, Medical Council of India, Sri lanka and Medical Councils of SAARC and other countries. The institute is enlisted in the "World Directory of Medical Schools" WHO. Thus the graduate of the institute can appear in USMLE and PLAB test in USA and UK. It follows the curriculum prescribed by Kathmandu University. The colleges have its own two well-equipped teaching hospitals in two main cities of Banke district, 750 bedded Teaching hospitals at Kohalpur and 250 bedded hospitals at Nepalganj.The Campus is situated in the peaceful surrounding of East- Chisapani, Banke. The greenery around the year, makes the location unique, of its kind, quiet and calm, pollution free, and just an ideal place for good learning and teaching. The campus covers approximately 70 hectares of land with the dense plantation. The college campus is fully residential for its faculty staffs and non-teaching staffs. The boys and girls have separate hostels and mess facilities. The security men, most of them are ex-army, provide round the clock security to the premises.
The academic facilities consist of spacious and well-equipped laboratories, dissection hall, and museum with a large number if specimens, library, recreational hall, multimedia lab with internet facility and many more, to keep up with the advancing technology in the learning processsLecture halls, seminar rooms, and laboratories are equipped with sophisticated audio-visual teaching aids, eg. LCD projectors, Slide Projectors, Overhead Projectors, Computers and television monitors.
Address:
Kohalpur, Nepalganj
Courses Offered :
MBBS / MD/  MS / NURSING
Eligibility:
NEET QUALIFICATION