[caption id="attachment_2055" align="alignleft" width="703"]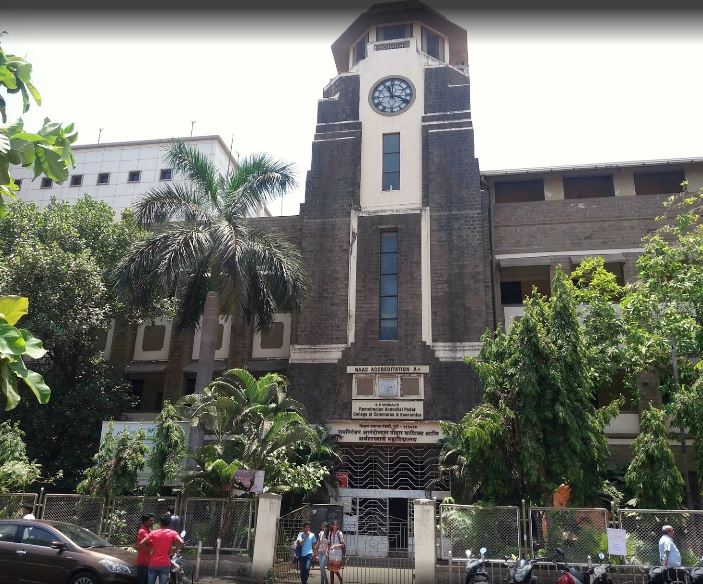 Source: Shiksha.com[/caption]
R.A. Podar College of Commerce & Economics, Mumbai has had a long history, which commenced with the freedom struggle of India. The visionaries of that time realized that they should start an institution which would inculcate the indigenous values and have the thrust of social and cultural value system that are typical to the grand heritage of our country. Podar College of Commerce and Economics, popularly known as R.A Podar College is affiliated with the University of Mumbai, situated in Matunga, Mumbai, India. It is run by the Shikshan Prasarak Mandali, also called the S.P. Mandali, which has its headquarters at Pune.
A. Podar College of Commerce and Economics (Autonomous) ranked 9th in the Education World India ' s League Table of the country ' s most admired undergraduate autonomous colleges.
Vision : 'Samaani va aakooti samaanaa hridayaani vaha' (one in mind and one in heart)The meaning of this verse is that God has created us all equal. We have the same soul. Our thoughts and feelings are the same, irrespective of our region, religion and culture. The ethos of universal brotherhood is brought to the fore through the vision as the students, faculty and every other functionary believe that we are one - one nation, one community and one religion. The admission process bears testimony to this underlying philosophy which ensures equality and fairness. The college also firmly acknowledges talent in every form and believes in nurturing it.  The potential talent of the students and staff are allowed to flourish and blossom.
Mission : 'Nahi gnyaanen sadrasham pavitramiha vidyate'. (There is nothing in this universe as pure as knowledge). It needs to be shared and exchanged freely, without any inhibition.
The philosophy of Podar College, translated into the mission and vision statements, is an integral part of any written material communicated by the college. A well mounted college logo at the college auditorium, which has stood the test of time , ensures the statements are visible to everybody, so that their actions reflect the philosophy and the ethos of Podar.
Courses Offered:
BMS,BCOM,BSC