[caption id="attachment_1387" align="alignnone" width="960"]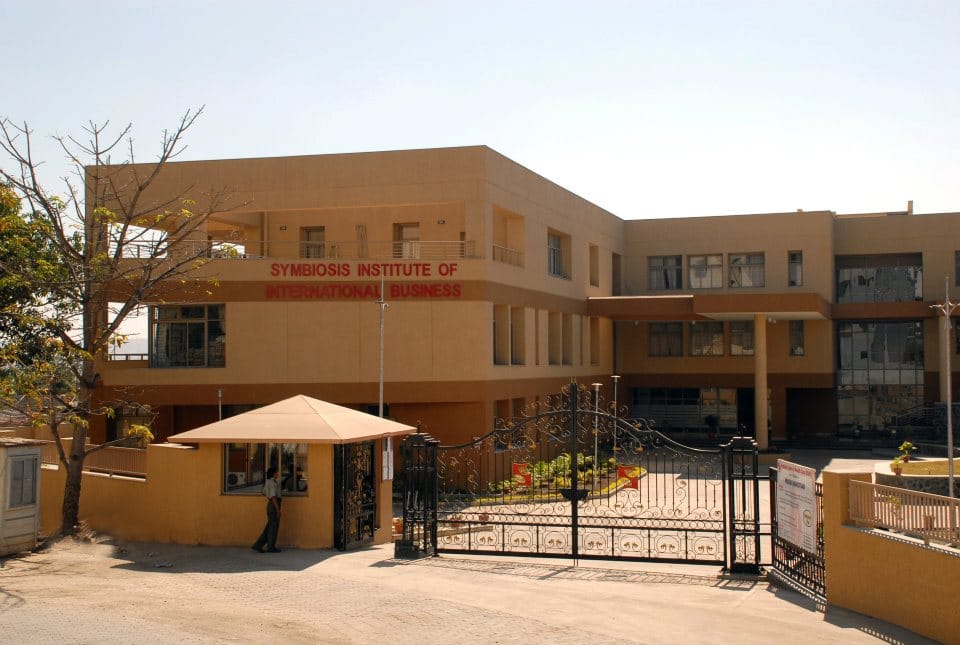 Source:www.siib.ac.in[/caption]
Symbiosis Institute of International Business (SIIB) was established in 1992 as an autonomous Institute. Today, SIIB is a constituent of Symbiosis International (Deemed University) (SIU) and is one of the highly acclaimed business schools in the country. It has been recognized as a B- School that combines an excellent academic foundation with a strong leadership perspective. In an increasingly globalized world, SIIB is ahead of the curve. The pioneering work in commencing focused MBA programs in International Business (1992), Agri-business Management (2004), and Energy & Environment (2009) has been lauded by industry. This foresight has proved very valuable for organizations that seek global managers in diverse functional areas. SIIB therefore has a strong track record of excellent placements.
The diversity of programs, with the pivotal fulcrum of International Business has helped to create a unique synergy in the curriculum, besides bringing to the campus young and vibrant minds from different disciplines and fostering a healthy exchange of ideas.
Briefly, therefore, SIIB has a unique advantage to train young professionals to take on the challenges of global commerce in the domestic as well as in the international arena.
The Symbiosis Institute of International Business was founded in 1992 as Symbiosis Institute of Foreign Trade (SIFT). As the global business world expanded tremendously, the founders felt the need to pro-actively transform the institute from one of foreign trade to an all-encompassing 'International Business' and hence SIFT metamorphosed into Symbiosis Institute of International Business (SIIB).
It was not only the name of the institute that underwent a change but also its aim which became more wider to cover global aspects as it moved to a brand new campus equipped with state-of-the-art infrastructure. Such changes were welcomed and appreciated by one and all in the following years. In the process, SIIB won much coveted accreditations making it one of the preferred destinations for MBA education in India.
Today, SIIB stands as one of the premier business schools in the country. Through all these years it has provided students not only a strong academic foundation but also ensured a smart personality along with instilling in them a holistic approach to become a good citizen of the country.
The institute can boast of 100% placements since its inception in leading companies around the country and around the globe that is reflected through an array of our alumnus spread across diverse geographical domains.
COURSES OFFERED:
MBA
ADDRESS:
No. 174/1, Taluka Mulshi, Dist. Pune, Hinjewadi, Maharashtra 411057